CCL Miami | Progress | Rex Tillerson | Jerry Taylor | Bob Inglis | Elon Musk | James Hansen | REMI report | | July News
---
A Convenient Truth: Carbon Pricing is a climate solution where all sides can win
The consensus is in. Experts (including conservative economists*) agree:
the #1 most effective way to reduce global emissions is to make pollution more expensive. Undo the biggest free lunch in history.
* - President Ronald Reagan and Economist Milton Friedman agree: They've both said 'taxing the polluter' is better than gov't regulations.
the most ecnomically efficient method is to rebate all the money back to consumers. This protects consumers, helps the economy, creates jobs, saves lives -- without growing government.
Experts agree, the least burdensome, most straightforward, and most market-friendly means of addressing climate change is to price the risks imposed by greenhouse gas emissions via a tax. This would harness price signals, rather than regulations, to guide market response. That is why carbon pricing has the support of free market economists, a majority of the global business community, and a large number of the largest multinational private oil and gas companies in the world (the corporate entities among the most directly affected by climate policy).
The answer: a revenue-neutral carbon fee & dividend
---
The call for Carbon Dividends is coming from nearly all directions, including major corps, Republican icons, even oil majors.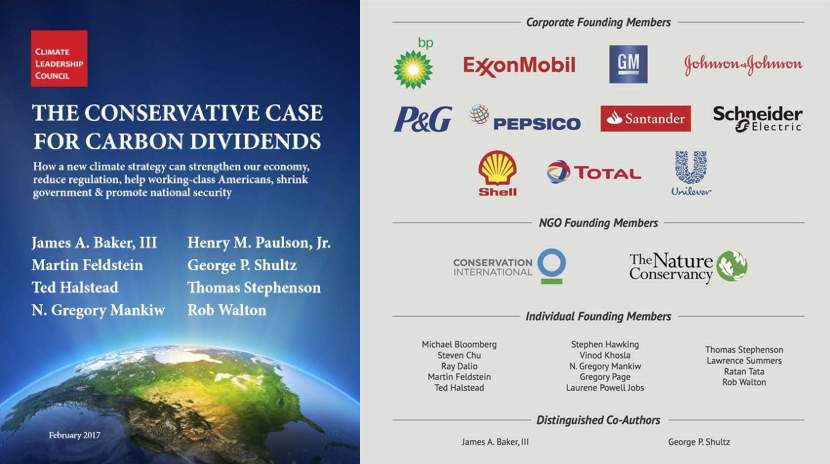 Learn about the conservative-friendly Carbon Dividends plan now.
---
The World Bank Carbon Pricing Dashboard
WHERE in the world is carbon pricing happening?
Why Swarthmore College Endorses a Carbon Price (CCL's Higher Education Action Team)
5 conservatives arguing for a price on carbon.
Download a list of leaders who endorse bold climate action and pricing carbon, including national security leaders, energy companies, business associations, conservative thought leaders, newspapers, municipalities and healthcare leaders.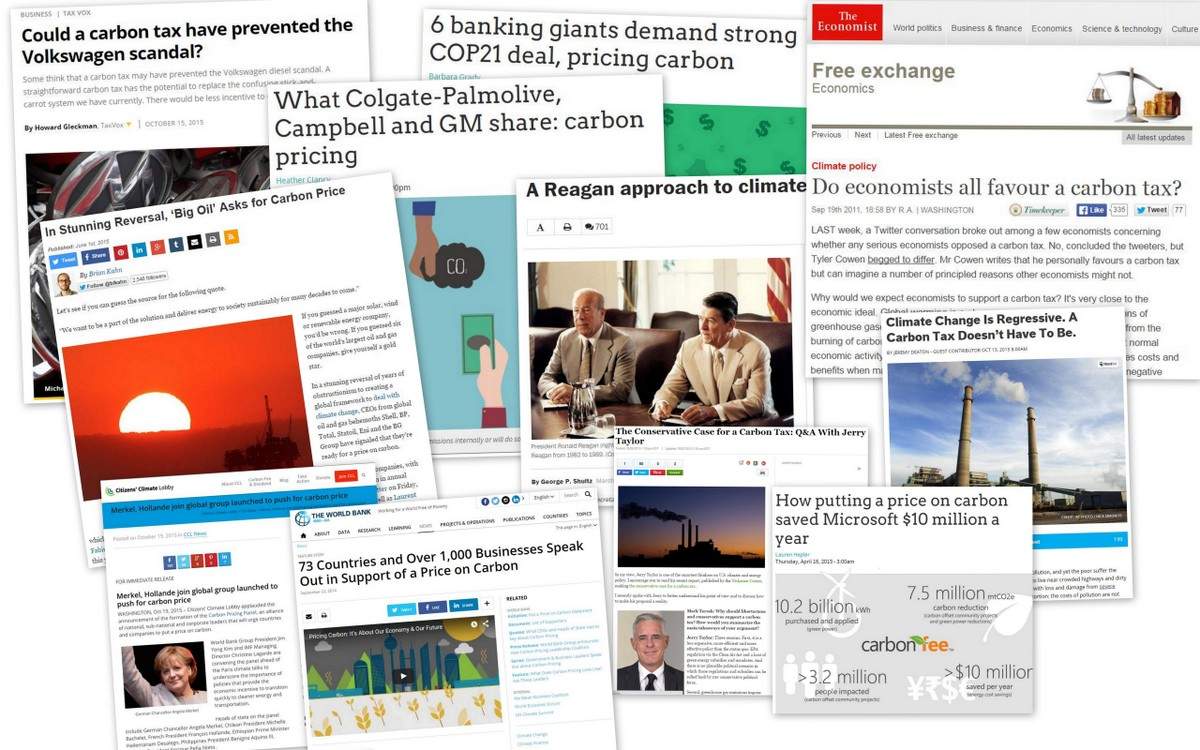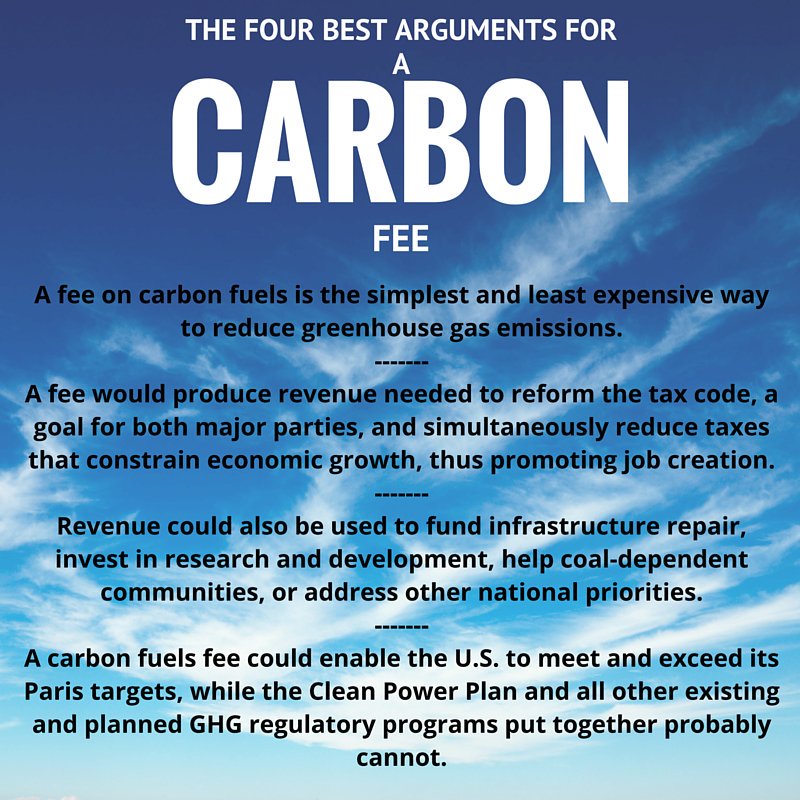 ---
Prominent economists embrace pricing carbon as THE solution to decrease GHG emissions:
George Shultz (former Secretary of Labor, Secretary of Treasury, and Director of the Office of Management and Budget under President Richard Nixon, Secretary of State under President Ronald Reagan, and presently a Distinguished Fellow at the Hoover Institution)
Art Laffer (a founding father of supply-side economics and former member of President Ronald Reagan's Economic Policy Advisory Board)
Prof. Greg Mankiw (Harvard University and former chairman of the Council of Economic Advisors under President George W. Bush)
Aparna Mathur (American Enterprise Institute)
Prof. John Cochrane (Stanford University and Senior Fellow at the Hoover Institution)
Prof. Tyler Cowen (George Mason University and Chairman of the Mercatus Center)
Douglas Holtz-Eaken (President of the American Action Forum and former Director of the Congressional Budget Office in the Republican 108th Congress)
Prof. Martin Feldstein (Harvard University and former Chairman of the Council of Economic Advisors under President Reagan)
Alan Greenspan (former Chairman of the Federal Reserve under Presidents Ronald Reagan, George H.W. Bush, and Bill Clinton)
Kevin Hassett (American Enterprise Institute)
Prof. Glenn Hubbard (Columbia University and former Chairman of the Council of Economic Advisors under President George W. Bush)
Irwin Stelzer (Senior Fellow and Director of the Economic Policy Studies Group at the Hudson Institute and founder of National Economic Research Associates)
Alan Viard (American Enterprise Institute and former senior economist at the Council of Economic Advisors under President George W. Bush)
-------------------
World Bank Group President, Jim Yong Kim - "There is a growing sense of inevitability about putting a price on carbon pollution. In order to deliver on the promises of the historic Paris climate agreement, a price on carbon pollution will be essential to help cut emissions and drive investments into innovation and cleaner technologies." (WaPo April 22 Article)
Kim also said: "a price on carbon is the single most important thing" and that putting a price on carbon would "unleash market forces, [allowing] the movement towards tackling climate change to feed on itself." (video)
John Roome, Sr. Director for Climate Change programs, World Bank Group - "We've now got carbon pricing on the radar screen in a way it hasn't been before. We're moving from why to how."
I.M.F. Managing Director Christine Lagarde called carbon pricing the "crown jewel" of efforts to mitigate climate change: "And to our economists, who have been studying this for quite some time, there is an equally obvious consensus that putting a price on carbon pollution is by far the most powerful and efficient way to reduce emissions. We strongly urge people to prepare for the carbon pricing that is to come."
Robert Rubin (Co-Chairman; Council on Foreign Relations, Former Secretary of the U.S. Treasury) says: "Climate change is the greatest threat facing humanity today. To avoid catastrophe, we must dramatically reduce the carbon intensity of our modern energy systems, which have set us on a collision course with our planetary boundaries." (Also endorses pricing carbon)
More statements from conservatives
Niskanen Center's compilation of endorsements.
ExxonMobil CEO Rex Tillerson's endorsement
---
One Minute: Carbon Tax* explained:
Carbon tax: A cheap, proven fix to climate change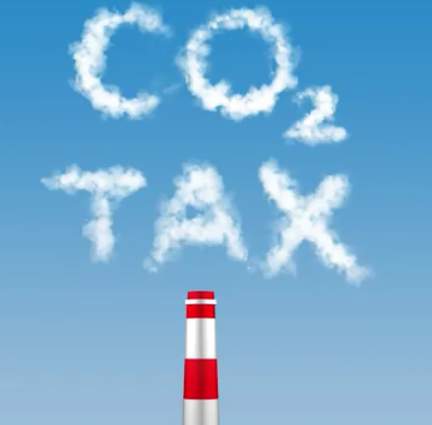 *You might call it a 'tax' but... George Shultz says:

Fee & Dividend model explained by Billy Nye, George Shultz, Robert Reich
The Fee and Dividend plan is considered by many thought-leaders on both sides of the political aisle as the most effective solution to reducing greenhouse gasses. A fee + dividend plan is consistent with conservative economic principles. F&D has the endorsement of leading economists, top scientists, and leading economic policy analysts, including Republican icon, Secretary George Shultz, President Reagan's Treasury Secretary, Secretary of Labor, and Secretary of State. The Shultz-Becker Carbon Tax proposal is explained in this WSJ article.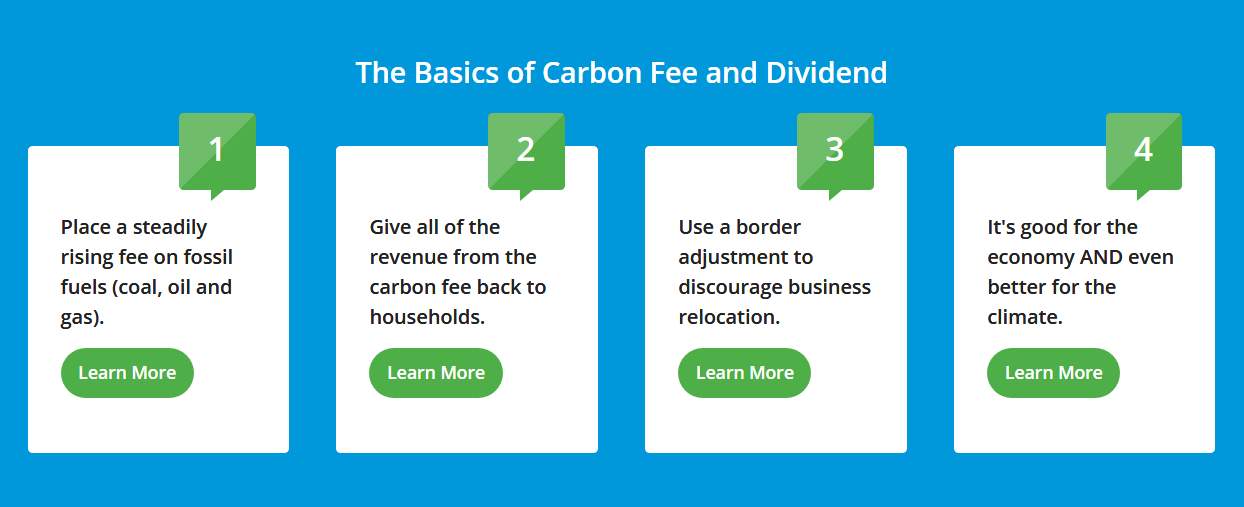 Robert Reich explains Fee and Dividend in 2½ minutes.


REMI Report's General Findings (PDF).
Regional Economic Models, Inc. is a leading economic modeling company with sector clients including energy, universities, municipalities and more.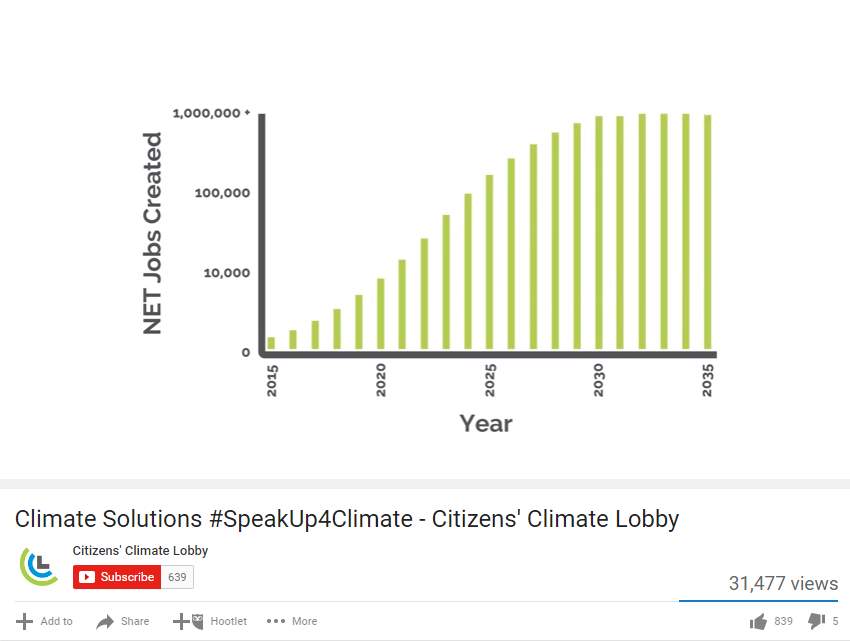 Highlights:
CO2 emissions decline 33% after only 10 years, and 52% after 20 years relative to the baseline, $0/ton of CO2 case.
National employment increases by 2.1 million jobs after 10 years, and 2.8 million after 20 years. This is more than a 1% increase in total US employment we don't get without a carbon fee!
13,000 lives are saved annually after 10 years, with a cumulative 227,000 American lives saved over 20 years.
$70-$85 billion increase in Gross Domestic Product (GDP) from 2020 on, with a cumulative increase in national GDP due to F&D of $1.375 trillion.
Maximum cost-of-living increase by 2035 is 1.7-2.5%, depending on region. That's 1 year's normal inflation spread over 20 years!
The take-home from this study is that Carbon Fee & Dividend grows the economy in terms of jobs and GDP, while at the same time also reducing the country's emissions and improving citizens' health.

Outcomes:

PERFORMANCE COMPARISON:
EPA Clean Power Plan vs. COP21 Paris Accord vs. "Carbon Fee Rebate" (Shultz-Becker plan)

We have three choices: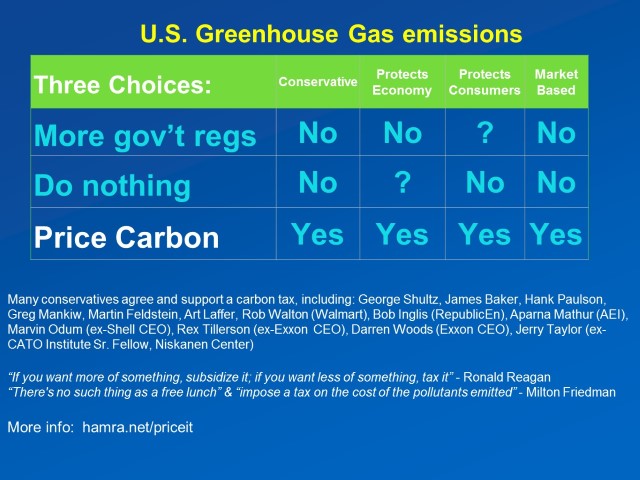 ---
---
Some prefer a "tax swap" which reduces income taxes


British Columbia has been doing this since 2008 with GREAT success.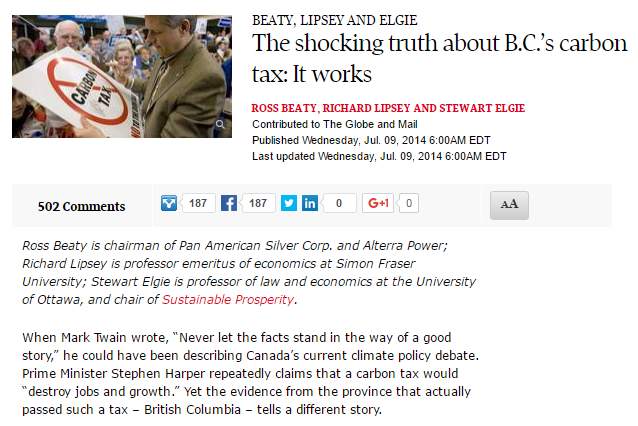 The revenue-neutral carbon tax could be a workable policy framework for countries around the world – and be the policy most likely to preserve the ability of every sector of society to seek new efficiencies and technologies. The province of British Columbia in Canada has instituted a carbon tax that offers policymakers a model of what such a system might entail."

Former Congressman Bob Inglis, founder of:



Bob Inglis visits Miami for screening of "Merchants of Doubt" with
John Englander, Coral Gables Jim Cason, and Miami republicEn.org group.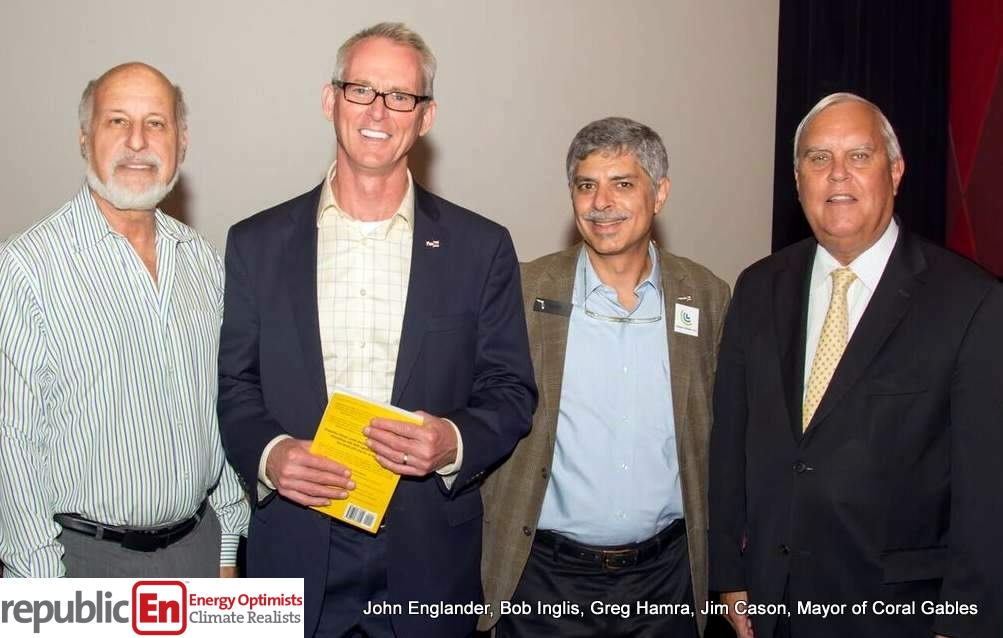 ---
Whatever the plan,
pricing carbon is the conservative choice,
and the corporate world is on board with carbon taxes, already baking them into their internal accounting:
More than 430 companies around the world have already set internal prices for their carbon emissions. In 2014, the number of companies setting an internal price for carbon stood at just 150. Another 583 companies say they will adopt carbon pricing in the next two years.

74 countries, 23 sub-national jurisdictions, and more than 1,000 companies and investors expressed support for a price on carbon in advance of COP21.

Even BIG OIL is on board. In Stunning Reversal, "Big Oil" Asks for Carbon Price (PDF)


How'd Microsoft determine the price?


---
Exxon Mobil endorses a revenue-neutral carbon tax. ExxonMobil: "Our analysis shows that a revenue-neutral carbon tax would be the most effective approach." from ExxonMobil, Paris, and carbon policy | ExxonMobil's Perspectives Blog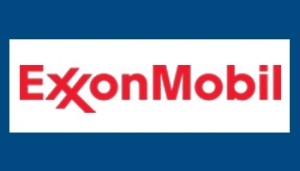 ExxonMobil has for many years held the view that a revenue-neutral carbon tax is the best option to fulfill these key principles. Instead of subsidies and mandates that distort markets, stifle innovation, and needlessly raise energy costs, a carbon tax could help create the conditions to reduce greenhouse gas emissions in a way that spurs new efficiencies and technologies."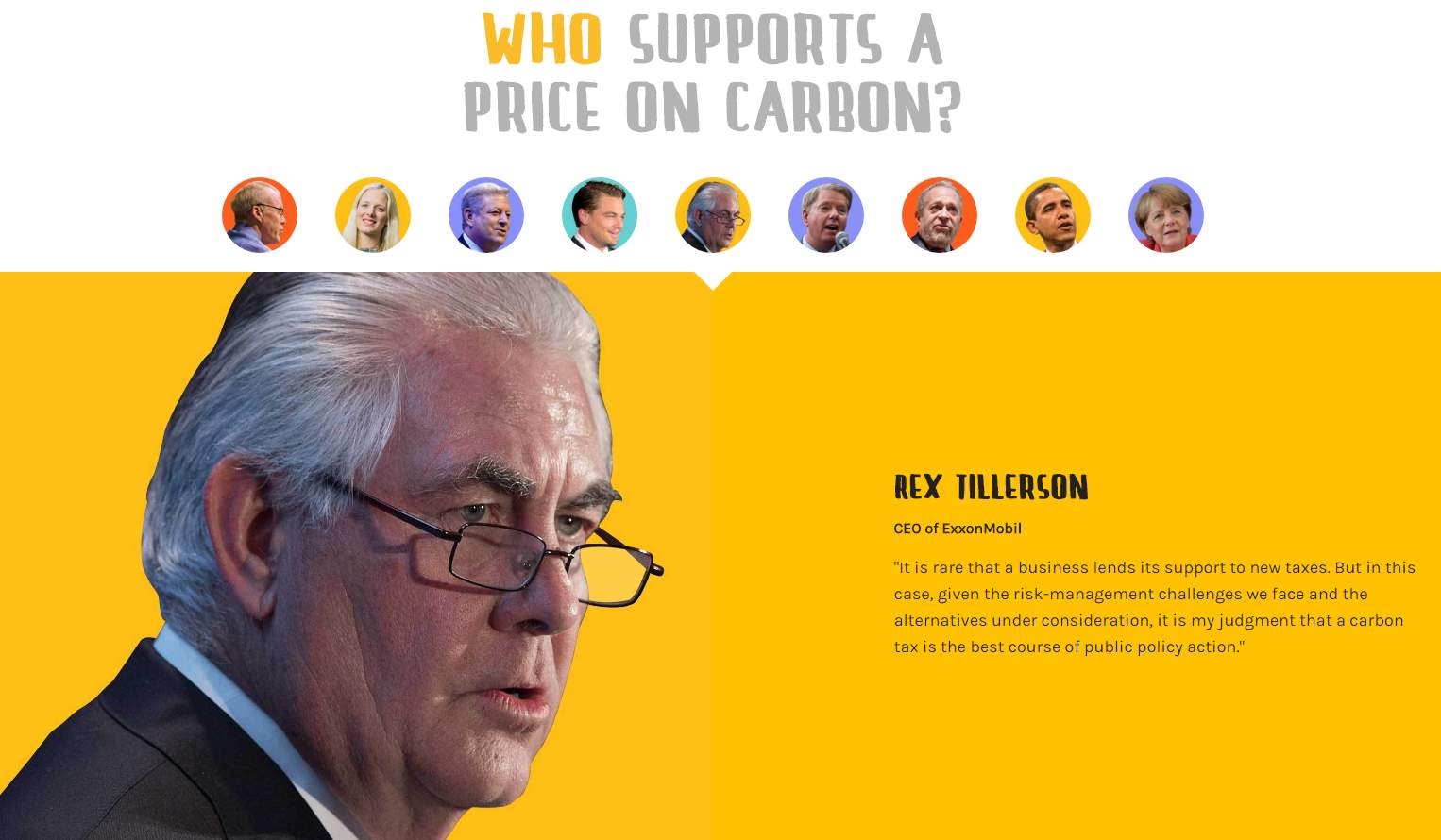 "We will never get this (COP21) transition going at the pace people want without a price on carbon." - Shell Oil President, Marvin Odum (link)


Steve Williams, the president and CEO of Suncor, one of the largest oilsands players, started things off by stating it is time to "stop talking and take action" by levying a significant tax on carbon that would be paid not just by industrial emitters but by consumers as well; the same model adopted by British Columbia. (link)




---
Jerry Taylor, President

Taylor was a Sr. Fellow at CATO Institute.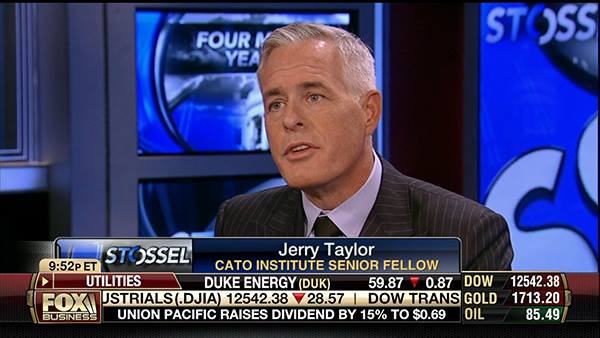 After 23 years, Taylor left the CATO Institute amid excessive Koch Brothers influence and formed the Niskanen Center, a libertarian think-tank focusing a few very important areas, including climate change. "The Conservative Case for a Carbon Tax" (PDF) is a provocative piece of thought-leadership re: the most popularly held, market-based alternative to inefficient and expensive regulations. (Most thought-leaders agree.)
Video:
The Conservative Case for Acting on Climate: Why Putting a Price on Carbon Matters
A Conversation with Jerry Taylor | Carsey School of Public Policy
---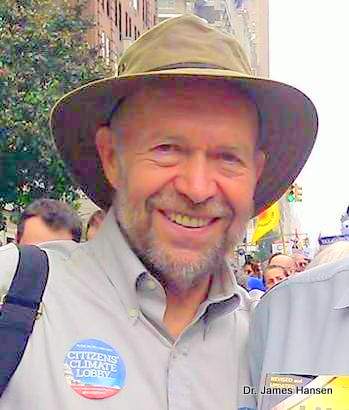 Excerpt from Dr. James Hansen's Apr. 27, 2016 letter from to Warren Buffet:
First, there will need to be an across-the-board gradually rising carbon fee or tax. This is the
underpinning needed to provide incentive for rapid innovation and investment. Without this fee,
fossil fuels continue to appear to be cheap to the consumer, as their price does not include their
costs to society arising from air pollution, water pollution, and climate change.

Second, these funds should not be grabbed by the government or used to fund politicians'
favorite subsidies, which would depress the economy. Economic studies show that a revenue neutral
carbon fee stimulates the economy and creates jobs. Returning all funds to the public
garners wide public support, helping avoid later overturning by subsequent political leaders.
---
Newsflash: Unprecedented federal court ruling elevates environmental justice over demands of industry. Social Cost of Carbon (SCC) recognized in federal court ruling.
An unprecedented federal court ruling this week validated the way the Obama administration measures the social cost of carbon (SCC), a decision that could have wide-ranging impacts on the future of the energy industry and the way the United States addresses environmental justice.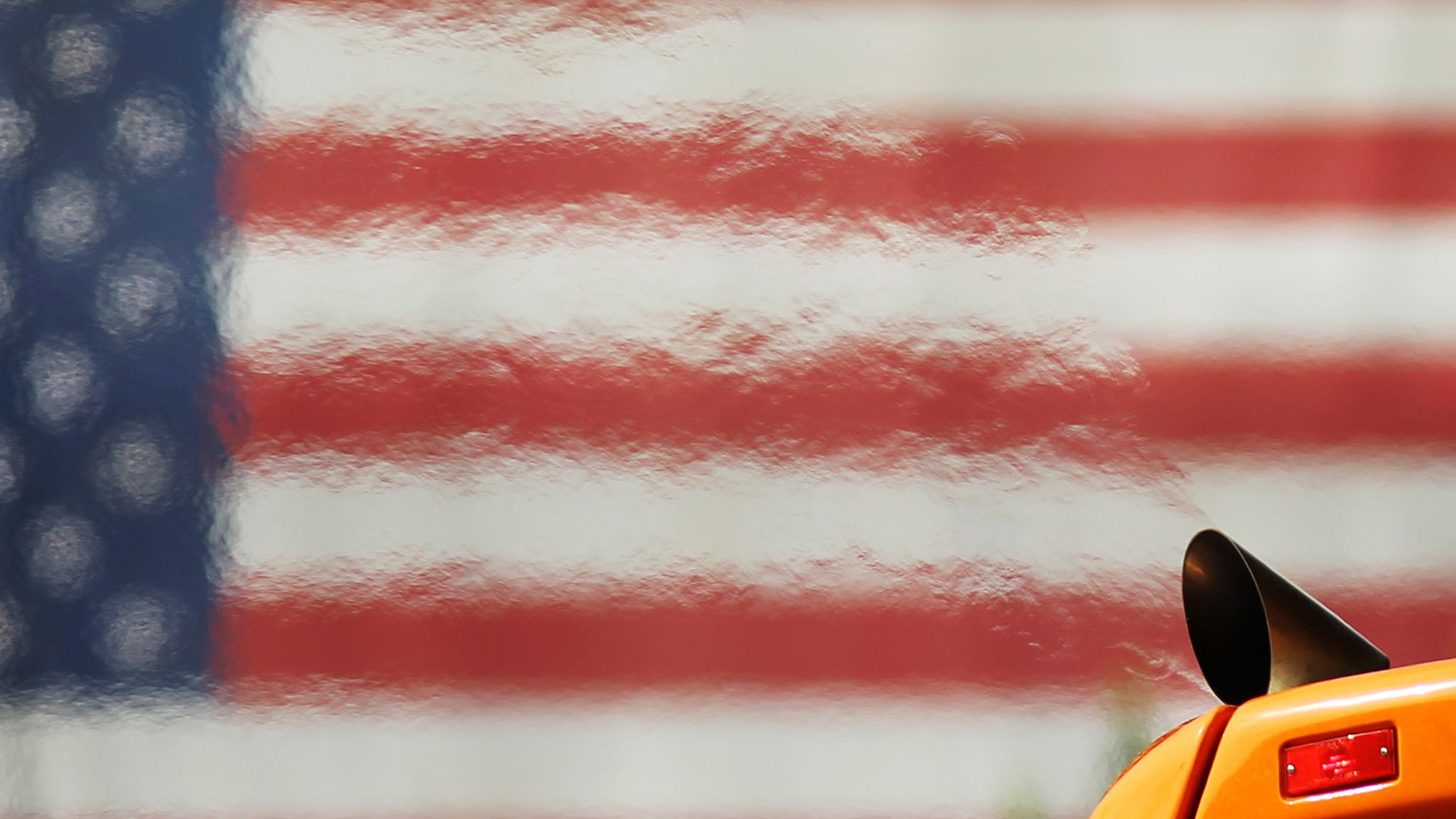 ---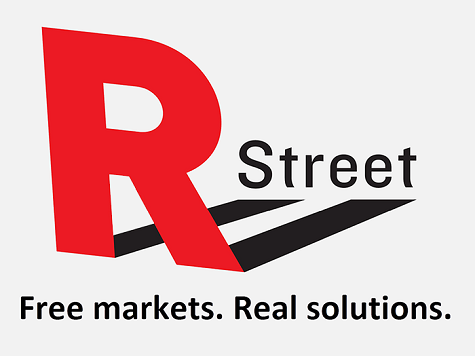 In 2012, following disagreement with Heartland Institute's public denial of the scientific opinion on climate change, the R Street Institute was formed. Like Niskanen, R-Street understands the climate crisis and they support pricing carbon.

---
"Don't tell me it's impossible. Tell me you can't do it." - Dean Kamen